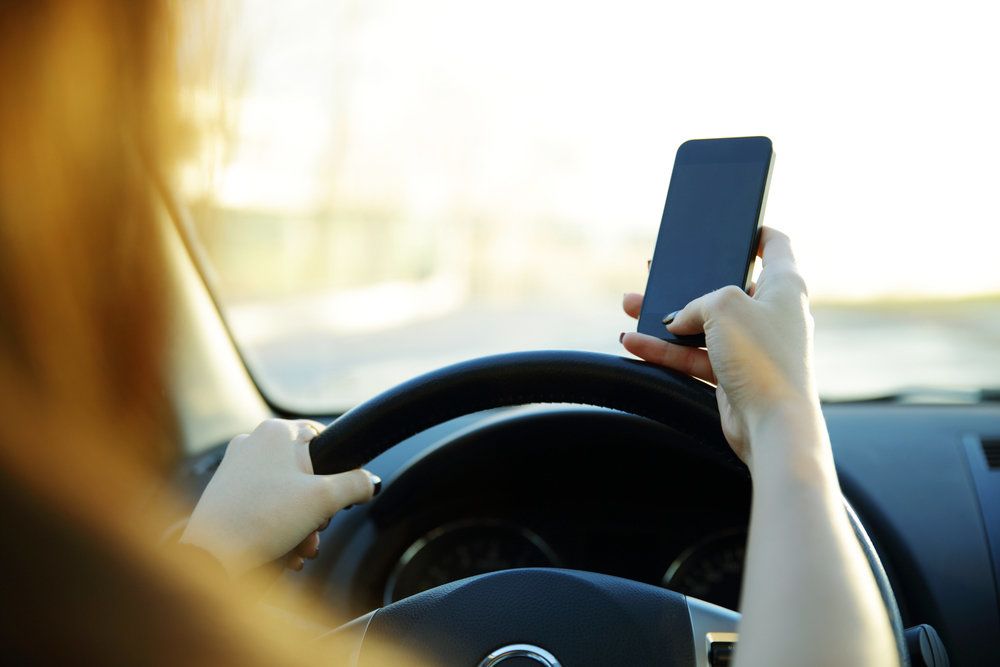 Auto accidents and texting has become a serious problem, so much so that it has been outlawed in many states. In Texas, texting and driving will be illegal come September, 2017. Drivers who text pose a serious threat not only to themselves but also to everyone else on the road. At Luke Dow Law Firm in Austin, TX, we protect the rights of accident victims. We pursue compensation for victims in car accidents caused by texting drivers.
Texting and Driving Statistics
While it is certain that smartphones have made it easier to stay connected, it has not come without a price. If you tend to check your phone for text messages, calls, or emails while driving, you are not alone. In fact, at any given time in the day, somewhere around 660,000 drivers are doing exactly that. Over the course of a year, cell phone use while driving causes 1.6 million accidents. Here are some sobering statistics that illustrate the dangers of texting and driving:
Texting and driving increase your likelihood of getting in an accident by a factor of 23
Texting and driving causes approximately 330,000 injuries every year
Texting and driving is six times likelier than drinking and driving to lead to an accident
About one in four accidents in the United States happen on account of texting and driving
Responding to a text message takes your eyes off the road for about five seconds, on average
Texting is the most dangerous cell phone related activity to partake in while driving
Teens Texting and Driving
Teen drivers are at the highest risk for texting-related accidents. They also happen to be the age group most likely to text. Because car crashes are the leading cause of death for teens, it is imperative that teen drivers avoid texting. Here are some facts regarding teens texting and driving:
On an average day, 11 teens die as a result of texting and driving
Close to a half of teenage drivers admit to texting and driving
Teens who text and drive also happen to be more likely to drink and drive
Why Texting and Driving is So Dangerous
Texting and driving is especially dangerous because in doing so you are being distracted in three ways: visually, manually, and cognitively. Your eyes are off the road (visual), your hands are off the wheel (manual) and your mind is off the task of driving (cognitive).
To further illustrate the danger of taking your eyes off the road, consider that the average text takes five seconds for a driver to compose. At a rate of 55 miles per hour, that driver will travel about 300 feet without looking at the road. Because texting and driving combines all three types of distraction, it is the most dangerous activity you can do behind the wheel.
Contact Our Law Firm
There are many costs to consider after an accident: ambulance fees, doctor visits, medication, time away from work, vehicle damage, therapy, and long-term care, among others. At Luke Dow Law Firm, we fight to win compensation on behalf of texting and driving accident victims. Contact us online or call (512) 480-9502 today to learn more about how we can help.
Related to This