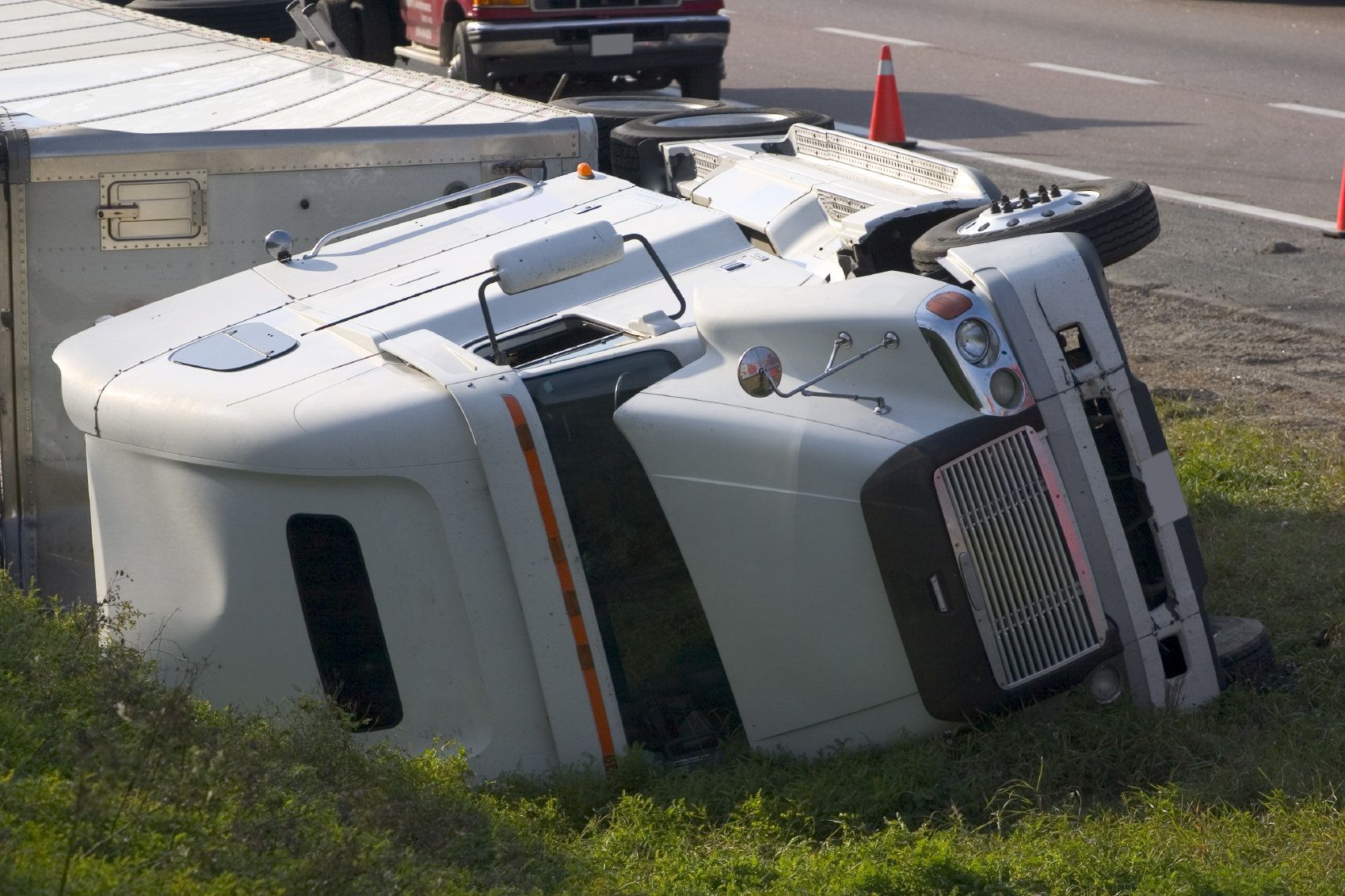 While many people think of large trucks themselves causing serious auto accidents, the cargo hauled by these trucks can also be dangerous. When the cargo isn't properly loaded or the trailers are not properly secured, the cargo can come loose and strike other vehicles on the road. The results can be deadly.
Our Austin law firm has helped countless clients involved in large truck accidents. We'd like to go over some of the dangers related to improperly loaded cargo and what your legal options might be.
Items Falling and Crushing Nearby Vehicles
When cargo comes loose, there's a risk that it may fall onto nearby vehicles, crushing them or smashing into them in the process. Heavy cargo such as logs or large drums can result in major vehicle damage and potentially fatal injuries. Even lighter cargo that comes loose can lead to broken windshields, major dents and scratches, and might cause drivers to lose control of their vehicle.
Increased Risk of Multi-Car Collisions
As with any sort of accident involving a large trucks, these kinds of incidents can increase the risk of a multi-car collision occurring. The debris may remain on the road, leading to major hazards for motorists. If the cargo on the road doesn't cause or contribute to a multi-car collision, the drivers trying to swerve away from objects on the road can increase this risk of injury.
Potential for Jackknife Accidents
As the cargo come loose from a large truck, the driver may react or turn the wheel in such a way that control of the vehicle is lost. This can lead to a jackknife accident, causing the large truck and its trailer to careen down the road taking up multiple lanes of traffic.
Dangers Increased by Poor Weather
As with any sort of auto accident, the dangers and risks of these incidents occurring are increased by poor weather. Heavy rain, snow, icy roads, and strong winds can all cause truck drivers to lose control of their vehicles or for cargo to come loose. This is one of many reasons why poor weather can prove extremely dangerous for everyone who is on the road.
Who Is at Fault for These Deadly Accidents?
Often times, the truck driver or the trucking company is responsible for these sorts of incidents occurring. There may be negligence while loading cargo or securing trailers prior to getting on the road, resulting in these kinds of accidents. If that is the case, truck drivers and/or trucking companies need to be held accountable for their failure to prevent the cargo from coming loose.
How Auto Accident Attorneys Can Help
Auto accident lawsuits can be complicated, and the issue of negligence can be difficult when it comes to truck drivers and trucking companies. A skilled attorney can help you navigate Texas injury laws and hold the negligent parties accountable. As your lawyer considers evidence and builds your case, you and your loved ones can focus on recovery and moving forward in life. This peace of mind can be crucial given the types of injuries associated with large truck accidents.
Learn More About Truck Accident Lawsuits
To learn more about your legal options following a serious collision, we encourage you to contact an experienced auto accident lawyer today. The legal team at Luke Dow Law Firm will help you make sound legal choices in the even of a severe injury accident.
Related to This